Includes all 3 harnesses needed to use a 2018 Mustang GT manifold on a 2015-2017 Ford F150 5.0 and retain use of the CMCV / IMRC / CMRC system. 
Complete plug and play compatibility, no need to rewire anything yourself. Get to making more power, sooner.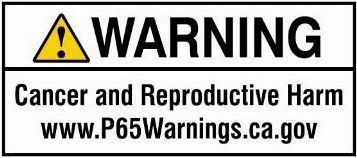 .
***NOT LEGAL FOR SALE OR USE IN CALIFORNIA ON ANY POLLUTION CONTROLLED MOTOR VEHICLE. THE SALE, USE, OR INSTALLATION OF THIS PRODUCT MAY ALSO BE ILLEGAL NATIONWIDE UNDER THE FEDERAL CLEAN AIR ACT (42 U.S.C. § 1367522(A)(3)).