STAINLESS WORKS

 1-7/8" Long Tube Headers M15H3CAT
---
2015-20 Mustang GT headers with 1-7/8" primary tubes, 3" diameter lead pipes and high flow catalytic converters designed to mate to Stainless Works exhaust. Tig welded 304 stainless steel headers with 3/8" thick flanges and 3" diameter slip fit collectors with merge spikes Will not fit OEM. Fits Stainless Works Performance Connect Exhaust.
This system is designed to work with Stainless Works Mustang performance connect exhausts, which maintain a full 3" diameter, and does not neck-down like the factory system. Superior performance with a lifetime guarantee.

---
***NOT LEGAL FOR SALE OR USE IN CALIFORNIA ON ANY POLLUTION CONTROLLED MOTOR VEHICLE. THE SALE, USE, OR INSTALLATION OF THIS PRODUCT MAY ALSO BE ILLEGAL NATIONWIDE UNDER THE FEDERAL CLEAN AIR ACT (42 U.S.C. § 7522(A)(3)). EPA Warning Item has potential to violate the Clean Air Act.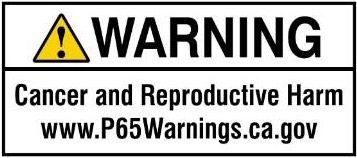 Vehicle Fitment
2015-17 Mustang GT