---
SCT GTX Performance Tuner & Monitor 40460S 
2012 - 2017 Ford Gas Trucks

This device includes SCT preloaded tunes. If you would like to add an Oz Tuning tune to your purchase, please use the drop down box above. 
***NOT LEGAL FOR SALE OR USE IN CALIFORNIA ON ANY POLLUTION CONTROLLED MOTOR VEHICLE. THE SALE, USE, OR INSTALLATION OF THIS PRODUCT MAY ALSO BE ILLEGAL NATIONWIDE UNDER THE FEDERAL CLEAN AIR ACT (42 U.S.C. § 7522(A)(3)).
**After receiving your device you will need to complete the 
Tune Form
 to claim your tune. 
---
FEATURES 
(vary for each vehicle and are not available on all vehicles): 
Loaded with powerful features and the most advanced hardware to-date.

Direct-to-device updates over WiFi.
Cloud tune delivery.
Diagnostics & Datalogging -  Gives drivers the ability to monitor the industry's most extensive PIDS, or engine parameters, in real time. Records vehicle performance at 35 frames per second and plays it back with SCT's free LiveLink software. GTX also doubles as a diagnostic tool with the ability to read and clear diagnostic trouble codes.
Holds 20 Custom tunes
5" Capacitive Touch Screen - Graphics and gauges are displayed in brilliant HD color, rivaling today's smartphones.
Customizable gauges.

No computer necessary 
Starts up incredibly fast (even when remote starting the vehicle), and provides an ultra-responsive user experience. 
Fully customizable user interface means your perfect gauge layout is available at the touch of the screen.
Comes standard with a convenient "grab and go" magnetic mounting system, enabling drivers to keep their device front and center–and then stowed away in seconds.
---
***This product is eligible for free shipping in the United States. This item is available for shipping to Canada, but additional shipping charges will apply.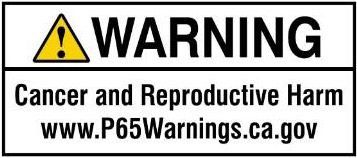 X4BDXGTX