NOTICE:
This item can take longer than usual to ship, as there is an average of a 2-3 week delay.
We apologize for the inconvenience and appreciate your patience as we all get through this pandemic.

PMAS Velocity Air Intake systems are designed with maximum flow as the first priority. N-MT13-1

---
Patented mass air flow sensing system.
Smooth stable idle flow for stock drivability.
Computer re-flash required.
MORE FLOW = MORE HORSEPOWER!
---
Massive 120mm tube with no MAF resolution loss. 

Custom open base filter design for maximum flow.

No inserts or restrictions.

No "tricking" the factory computer and restricting flow.

'Velocity Stack" inlet design maximizes laminar airflow.

"CFD" modeled system for minimum restriction.

Rugged, injection molded and billet aluminum MAF system.

Lifetime washable S&B filter.

---
2015-2017 Mustang 5.0 
*TUNING IS REQUIRED FOR THIS PRODUCT
IF YOU HAVE AN EXISTING OMEGA TUNE, YOUR PURCHASE WILL INCLUDE A FREE TUNE UPDATE. IF YOU DO NOT HAVE AN OMEGA TUNE, YOU CAN ADD ONE TO YOUR PURCHASE AT A DISCOUNT RATE, USING THE DROP-DOWN MENU ABOVE. IF YOU ARE ADDING AN OMEGA TUNE TO YOUR ORDER, PLEASE FILL OUT THE TUNE FORM TO CLAIM YOUR TUNE. (SCT OR BDX DEVICE REQUIRED)
---
**Not legal for sale or use in California on any pollution controlled vehicle**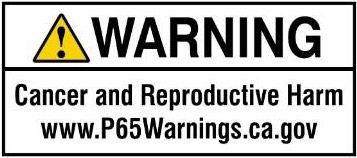 ---