DeatschWerks DW400 In-Tank Fuel Pump w/Install Kit
9-401-1046
---
DeatschWerks in-tank fuel pumps are manufactured with a quiet and reliable turbine impeller which is compatible with pulse width modulated pump drivers. These pumps are also built with carbon commutators and fully encapsulated armatures for ethanol compatibility. DW's high-torque motors maintain flow at higher pressure better than competitors' pumps. Low amperage draw minimizes pump temperatures, maximizes pump life and reduces stress on OE wiring. Universal fitment kits include filter, electrical connector, and other accessories to help with installation. All DW fuel pumps are backed by a 3-year no fault warranty.
---
• Manufactured in Germany through Bosch
• 500LPH open flow, 415LPH at 40psi
• Outflows Walbro 450 "e85" by 31% (70-100 psi)
• Rated to 120psi total fuel pressure
• Carbon commutators for e85 compatibility
---
Parts List:
DW400
1/8" Fuel Hose
3/8" Fuel Hose
1/8" Hose Clamps (x2)
3/8" Hose Clamps (x2)
Fuel Sock
Electrical Connector Harness
***NOT LEGAL FOR SALE OR USE IN CALIFORNIA ON ANY POLLUTION CONTROLLED MOTOR VEHICLE. THE SALE, USE, OR INSTALLATION OF THIS PRODUCT MAY ALSO BE ILLEGAL NATIONWIDE UNDER THE FEDERAL CLEAN AIR ACT (42 U.S.C. § 7522(A)(3)).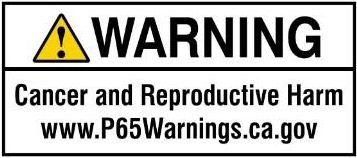 Fitment: Ford Mustang V6/GT 2011-14, Ford F-150 2009-14, Ford Raptor 2010-14