Stainless Steel 3" Cat-Back Exhaust Kit 
Aggressive, raw  American muscle sound that is sure to please. 998145, 998157, 998147, 998159
---
The Solo Mach-X-V8 Dual exhaust kit starts off as a 3" mandrel bent stainless steel exhaust and then Y's into our MACH-X dual in dual out X-design muffler, which is heavily packed with ceramic fiber and stainless steel wool. The dual outlet muffler accommodates the dual tails that exit behind each rear tire on an approximate 40 degree angle.

This deep performance tone of the MACH-X-V8-DUAL quiets down amazingly well on the highway. At cruise speeds, it's almost as quiet as the stock exhaust. Overall the Solo Dual exhaust is more refined and would be the exhaust kit that is wife/kid approved. This stylish exhaust kit comes with all necessary hardware and parts to do the install using regular tools. There is no welding necessary.
The exhaust kit softens, deepens, and gets more refined with a bit of driving. Stainless steel is very hard and reflective, and with a new system the sound waves are bouncing all around off of the new stainless steel. When you put about 400-500 miles on the new system, a layer of carbon builds up on the interior of the pipes and muffler. This carbon build up absorbs some of the sound waves and refines the system even further. You'll love the system, from the first start-up, and it only gets better as you put more miles on it.
---
Exhaust Kit Details
This product includes exhaust tips, exhaust pipes, muffler assembly and all necessary hardware.
3" Mandrel bent exhaust

Once it splits to duals it is 2 ½" mandrel bent dual exhaust.

Dual 2 ½" is a greater volume than a single 3"

Completely Bolt-On using only regular tools

Solo's T304 stainless dual in dual out Mach-X muffler is used.

Dual 3 ½" beveled and staggered T304 exhaust tip on each side. T601-3L and T601-3R exhaust tips are used.

Heat shielding is incorporated onto the driver's side tailpipe to protect your spare tire and brake lines.

An extra driver's side hanger is included for easy installation.

---
Application
2011-2014 Ford 5.0L V8 F150 with 145″ or 157″ Wheel Base

---
V8 MR400 Single 4" exhaust compared to MACH-X-V8-Dual 3″ Dual exhaust
Both of these kits have an incredible deep, aggressive exhaust note that makes your 5.0L V0 F150 sound like the truck it was meant to be. While both systems are deep and bassy, the 4" is a bit deeper. Both the 4" single and the 3" Dual systems sound levels off to a very quiet note at cruise on the highway. Both systems are non-invasive in the cabin, but the 4" single system is more invasive than the dual. The dual exhaust system would be the better system to have for wife/kid approval, while the 4" single system would be tailored to the enthusiast.
California Residents: Prop 65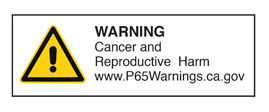 ---